Weekly status phone number : 781-446-9797
| | |
| --- | --- |
| | June 10 - Shabbat Beha'alotcha - To be inspected... |
Message from the President: We are excited to have marked our 30th year of service to the community during the last weekend of December 2022. To access our 2023 Fundraising letter, please use the following link: View the 2023 letter.
---
To make a contribution by PayPal, PayPal Credit, major credit cards and debit cards - please use the buttons below.
(For selected Donor-Advised Funds, scroll further down this page).


---
Our Mission: We operate and maintain the Greater Boston Eruv, one of the largest Eruvim in the United States. The Eruv allows people within its borders to carry on the Shabbat, an activity that would otherwise be proscribed by Jewish law.
Our Scope: The Greater Boston Eruv covers major parts of Brookline, Newton, and Brighton. An initial extension of the Eruv to include Nonantum (See the map!) was followed by expansion into most of South Newton. During Sukkot 5766, we completed a third extension to the Eruv that includes a significant portion of Boston University. In 5771, we added another small section in the Newton area. We also manage the Malden, MA (extended in December 2014) and the Brandeis University Eruv (which was extended into Waltham during the Fall of 2015). Beginning in 2014, we began two simultaneous projects, one to extend the Eruv into more of South Brookline and, for the first time, into West Roxbury, and a new Eruv on the North Shore (Marblehead, Salem, Swampscott). Our new South Brookline/West Roxbury extension was ready for service as of Erev Yom Kippur 5777. Our Swampscott Eruv (Phase 1) went online in the Fall of 2016.
---
BROOKLINE WEATHER
To subscribe to our Weekly Eruv Status mail list, please send us an email.

March 30, 2023 - Rabbi Meilich Horowitz and Dr. Jesse Hefter perform the Eruv Chatzeros for the upcoming year just prior to Pesach.


Rabbi Moshe Heinemann (r) and Dr. Jesse Hefter surveying a portion of the proposed Eruv in the late 1980s

Fundraising for our 2023 campaign (our 30th year) is in full swing; our 2023 letter was sent out in late-2022 (via eMail if we have your eMail address or via paper mail if we don't).

If you have not heard from us recently, please contact us as soon as possible. We need everyone's participation! And remember... the Eruv is not a free service.

Our 2023 fund raising letter is available. (Requires Adobe Reader, do you need it?: Get it here).

Need our physical street mailing address? Use the Contact Link to the left...

If you have a Donor Advised Fund, you can contribute to the Eruv using the form below:

---
NEWS!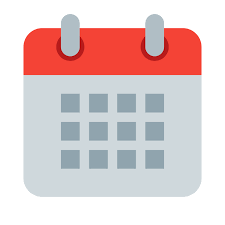 May 31, 2023 - Maimonides School 6th-Grade Eruv Tour
The sixth grade at the Maimonides School in Brookline invited Dr. Jesse Hefter, President of the Greater Boston Eruv, to visit their class and provide some background about Eruv design, halacha, and real-world implementation. The students had just learned several section of Masechet Eiruvin Mishnayot and the presentation helped the students (and teachers) to connect the legal material to the actual implementation. After about a 40 minute classroom dialog, we walked several blocks to the edge of the Eruv and saw the border elements right up-close. The student feedback was positive - connecting classroom content with the real world in actual practice.

Dr. Jesse Hefter explaining the concept of "lechi" in-class.
---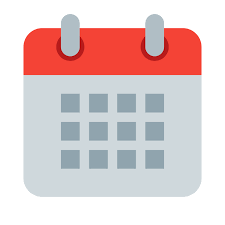 March 31, 2023 - Brandeis University, Waltham executes Eiruv Chatzeros for the Coming Year
| | | |
| --- | --- | --- |
| | | Dr. Jesse Hefter was invited by Rabbi Seth Winberg and Rabbi Ariel Cohen to meet with representative students from the University and execute a fresh Eireuv Chatzeros for the coming year. The students are always excited to participate in this important ceremony! |
---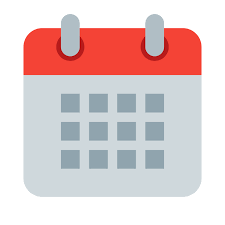 February 11, 2023 - 'Uv-ney Yisroel Yotz-im B'Yad Ramah' - An invited presentation to Congregation Kadimah-Toras Moshe
| | | |
| --- | --- | --- |
| | | Dr. Jesse Hefter was invited by Rabbi Jason Strauss and President Andy Rubin of Brighton's Congregation Kadimah-Torah Moshe to present a Dvar Torah and Funding presentation on Shabbos Yisro to the congregation. We appreciate the opportunity to get the Eruv's message out to the community! A copy of the Dvar Torah is available. |
---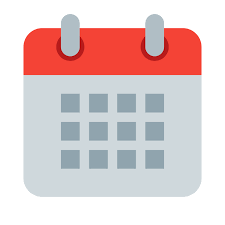 February 10, 2023 - South Brookline Infrastructure Update
We met with the head of Landscaping and Horticulture at Chestnut Hill Realty in South Brookline to determine how to access a set of Tzuros HaPesach that are hemmed in by a huge dirt pile. In the process of creating the dirt pile, two twine segments were broken. Since the segments in question are part of an exclusion from the main Eruv, the repair is not immediately required.

Our teams reviewed the situation and determined next steps for repairing the two twine segments that will serve our purposes and be out of the way of the continuing construction activities (i.e., the creation of a new parking lot behind a large set of apartments).

We appreciate the continuing support and cooperation from the CHR staff!
---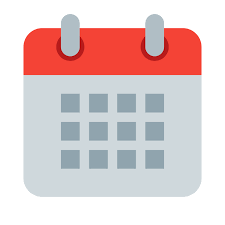 December 2, 2022 - Major Eruv Completed in Brooklyn, NY
| | | |
| --- | --- | --- |
| | | A major milestone was reached in Brooklyn, NY with the execution of a 99-year lease between the City of New York and representatives of the Brooklyn Eruv Project. This new Eruv extends around all of Boro Park and most of Brooklyn. Mayor Eric Adams completed the Eruv project by signing the lease in a City Hall ceremony. You can read more about the event on BoroPark24. |
---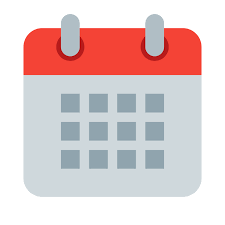 November 3, 2022 - Bike Path Nears Completion
| | | |
| --- | --- | --- |
| | | We met with representatives of Flett Contracting and Mass DOT today to review final plans for rerouting the Eruv border along the Bike Path between Miner and Maitland streets in Brookline. We agreed to utilize an approach that will minimize the disruption to the Eruv once Children's Hospital begins construction (possibly in 2023) on the parking lot between the Bike Path and Beacon St. |
---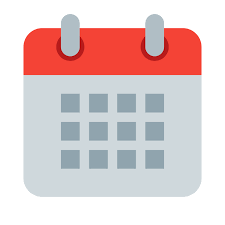 September 19, 2022 - Hidden in Plain Sight - The Eruv on TV!
We were recently contacted by a senior producer at WCVBD-Boston, an ABC affiliate, about creating a segment about the Boston Eruv for the Chronicle program. Chronicle was created over 20 years ago and highlights stories of public interest in the greater Boston area. We were delighted to provide sit-down and field interviews and "open our world" to the Chronicle team.

The episode aired on September 19, 2022 at 7:30 PM. They did an amazing job and we are so grateful for the team's integrity and professionalism!



| | | |
| --- | --- | --- |
| Segment 1 of the episode | | Segment 2 of the episode |
---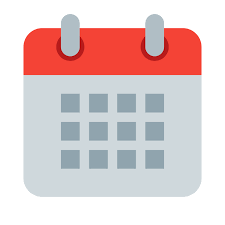 September 12, 2022 - Camp Ramah New England Eruv Inspection
Ahead of a Maimonides School Shabbaton at the Camp Ramah New England facility in Palmer, MA, we were asked to inspect the portion of the Eruv there that is utilized during the off-season. Armed with lechis, nails, twine, duct tape, a ladder, and assorted tools, we spent 6 hours on-site reviewing every connection and repairing issues where necessary.

You can view a map of the "winter" Eruv at our Ramah Eruv page. To allow a road crossing to be only 8-feet high for Shabbos but allow truck traffic through during the week, we devised a removable twine assembly that can be securely put in-place just before Shabbos and then removed and stored away Sunday morning.
---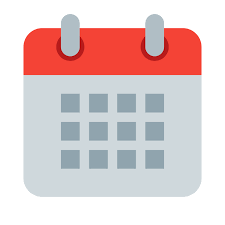 April 3, 2022 - Maimonides School Seniors Take Shabbat Eruv Tour
As part of an annual school Shabbaton, the Maimonides School Senior class took a one-hour Eruv tour on a Shabbat afternoon. We began with a brief summary of how the project came to be, the importance of volunteering, and the impact that the Eruv has had on the community.

During the walking tour, we stopped at several utility poles to further understand the physical instantiation of a Tzurat HaPesach and to see what impact the Eruv experiences when a new utility pole is about to replace an older pole. Next, we stopped at the Brookline Reservoir and explained how the sloped angle of the flagstone walls forms an Halachically valid mechitzah. From there, we walked to the "edge" of the Eruv and examined a block's worth of utility poles and their lechi attachments.

The students were engaged and interested in learning about the Eruv. This kind of "in-the-field" practical Halachic experience is an important component of their education.
---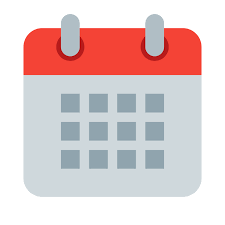 March 21, 2022 - New Bike/Pedestrian Path: Boston Eruv and James W. Flett Company Partnership
The Boston Eruv team met today with representatives of MassDOT and the James W. Flett Company to review an upcoming construction project in the Beacon St/Maitland St area that will impact the Eruv border. Starting in April, the existing Eruv border between Miner and Maitland streets will be transitioning to a set of temporary poles and twine while a brand new 25-30 foot wide pedestrian/bike path is constructed. We want to be sure that (1) the Eruv is not impacted during the construction and (2) that the new fencing along the path will meet Eruv specifications as a kosher mechitzah.

The contractor team understands our needs both in terms of materials and methodology and timing via-a-vis the Shabbat. We will be meeting regularly throughout the project to ensure that there are no avoidable surprises and that the Eruv remains usable every week during the construction phase. Finally, we are in agreement about how to tie in the Eruv to the new fence ends (at Miner St and at Maitland St) so that the Eruv will be fully ready when the path project is completed.

Thanks to the Flett Co. and MassDOT for their cooperation and support!
---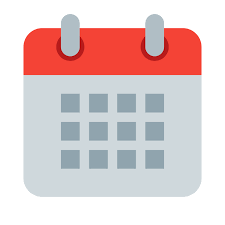 February 15, 2022 - Free online Eruv tax filing software
Starting in 2022, Eruv organizations can no longer file their 990 (990-EZ) forms using paper forms. Rather, these forms have to be filed online. We were looking for a free option to file our forms since most online tax preparation services that include support for non-profits charge quite a bit of money.

It turns out that the Civic Leadership Project provides an online application that enables a non-profit with annual revenues less than $100,000 (this would apply to most Eruv organizations) to file the Form 990 or 990-EZ with all applicable schedules for no charge.

Please consider checking them out at their website! The organization is also very responsive when you contact them via their customer support email address.
---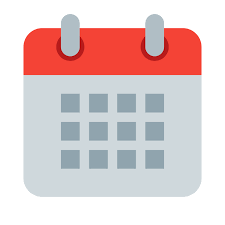 November 5, 2021 - The passing of a generous benefactor and leader
| | | |
| --- | --- | --- |
| | | Aaron Feuerstein, who just passed away, was a community-focused individual who saw the tremendous potential of people. When I discussed the plans for the Eruv during the early 1990s, Aaron made a commitment to help us make this project a reality. His clarity of vision and dedication to the community prompted him to donate a very generous sum of money that propelled our fundraising for our build-the-Eruv campaign to the finish line. It is not hyperbole that we could not have completed this project without him. His continued interest in the Eruv over the ensuing decades when we would meet around town or in shul was palpable and real. Our community has lost a generational leader. May his memory be for a blessing. |
---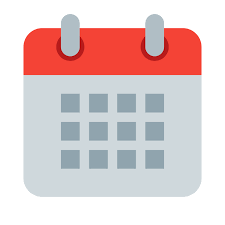 October 31, 2021 - Beacon St-Brookline Av Reconstruction Project
| | | |
| --- | --- | --- |
| | | We are working closely with IQHQ project management as they begin construction of the new Fenway Center. This work impacts our current Eruv attachments and we are aligning our weekly needs with IQHQ's schedule of work. They are a great partner. To see more about the project, try their site. |
---
- More news...
---
Repairs: The Eruv is repaired by Dan Strom of Strom Electric.
Follow the link to reach a reliable, friendly, and competent electrician!
Tree Services: We have been fortunate to work with the good folks at BrightView Tree Care Services when a hard-to-reach twine crossing (usually with tree branches in the way) needs to be rebuilt. If you ever need tree care services, please consider reaching out to them at www.brightview.com.
Check Eruv Status history... Eruv News! Eruv Images!
---