Weekly status phone number : 781-446-9797
| | |
| --- | --- |
| | January 29 - Shabbat Mishpatim - Mvorchim Adar I - To Be Checked... |
Message from the President: Our 2022 fundraising effort is underway. If you live in our community, we need your support. The Eruv is not a free service. View the 2022 letter.
---
To make a contribution by PayPal, PayPal Credit, major credit cards and debit cards - please use the buttons below.
(For selected Donor-Advised Funds, scroll further down this page).


---
Our Mission: We operate and maintain the Greater Boston Eruv, one of the largest Eruvim in the United States. The Eruv allows people within its borders to carry on the Shabbat, an activity that would otherwise be proscribed by Jewish law.
Our Scope: The Greater Boston Eruv covers major parts of Brookline, Newton, and Brighton. An initial extension of the Eruv to include Nonantum (See the map!) was followed by expansion into most of South Newton. During Sukkot 5766, we completed a third extension to the Eruv that includes a significant portion of Boston University. In 5771, we added another small section in the Newton area. We also manage the Malden, MA (extended in December 2014) and the Brandeis University Eruv (which was extended into Waltham during the Fall of 2015). Beginning in 2014, we began two simultaneous projects, one to extend the Eruv into more of South Brookline and, for the first time, into West Roxbury, and a new Eruv on the North Shore (Marblehead, Salem, Swampscott). Our new South Brookline/West Roxbury extension was ready for service as of Erev Yom Kippur 5777. Our Swampscott Eruv (Phase 1) went online in the Fall of 2016.
---
BROOKLINE WEATHER
To subscribe to our Weekly Eruv Status mail list, please send us an email.

March 21, 2021 - Dr. Jesse Hefter and Rabbi Meilich Horowitz perform the Eruv Chatzeros for the upcoming year just prior to Pesach.


Rabbi Moshe Heinemann (r) and Dr. Jesse Hefter surveying a portion of the proposed Eruv in the late 1980s

Fundraising for our 2022 campaign (our 29th year) has begun; for 2022, our recommended contribution is $150.00.

If you have not heard from us recently, please contact us as soon as possible. We need everyone's participation! And remember... the Eruv is not a free service.

Our 2022 fund raising letter is available. (Requires Adobe Reader, do you need it?: Get it here).

Need our physical street mailing address? Use the Contact Link to the left...

If you have a Donor Advised Fund, you can contribute to the Eruv using the form below:

---
NEWS!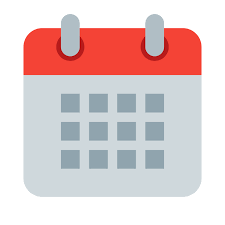 November 5, 2021 - The passing of a generous benefactor and leader
| | | |
| --- | --- | --- |
| | | Aaron Feuerstein, who just passed away, was a community-focused individual who saw the tremendous potential of people. When I discussed the plans for the Eruv during the early 1990s, Aaron made a commitment to help us make this project a reality. His clarity of vision and dedication to the community prompted him to donate a very generous sum of money that propelled our fundraising for our build-the-Eruv campaign to the finish line. It is not hyperbole that we could not have completed this project without him. His continued interest in the Eruv over the ensuing decades when we would meet around town or in shul was palpable and real. Our community has lost a generational leader. May his memory be for a blessing. |
---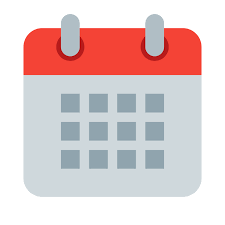 October 31, 2021 - Beacon St-Brookline Av Reconstruction Project
| | | |
| --- | --- | --- |
| | | We are working closely with IQHQ project management as they begin construction of the new Fenway Center. This work impacts our current Eruv attachments and we are aligning our weekly needs with IQHQ's schedule of work. They are a great partner. To see more about the project, try their site. |
---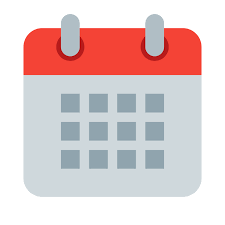 September 1, 2021 - Chabad Rabbis Issue Landmark Statement About Eruvin
| | | |
| --- | --- | --- |
| | | An international group of Chabad Rabbis issued a landmark letter (Kol Koreh) on the subject of permitting an Eruv in an urban area. You can view the full letter, in Hebrew and English, with its footnotes here. |
---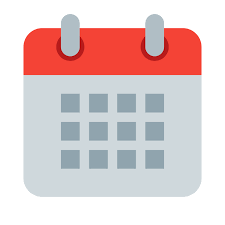 May 20, 2021 - Eruv tour for KI students
| | | |
| --- | --- | --- |
| | | We were thrilled to host a group of 6th and 7th grade students from our local Congregation Kehillath Israel Hebrew School. They have been learning a unit about Shabbat and permissible carrying and the concepts of private and public domains. Their teacher reached out to us and asked if the students could meet us in the field, ask questions about what an Eruv is and how it is built and maintained. We agreed that this was a wonderful idea. We chose an area on the Eruv where the students could see how different construction elements can become part of the Eruv. This includes fencing, over-the-street strings attached to existing poles, over-the-street strings attached to Eruv poles, and the standard pole attachment/lechi on utility poles. An informative 90 minute session was enjoyed by all and the kids (and their teacher) had a great time seeing the Halachot of Eruv and Shabbat practically applied. |
---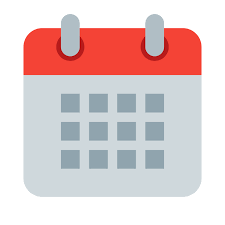 March, 2021 - Times of Israel Blog Posting

.
---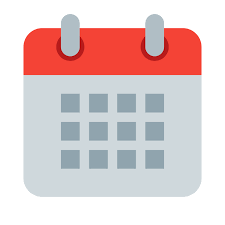 March 3, 2021 - Carlton Street Footbridge Project
The Brookline Muddy River Flood Risk Management Construction Project: Phase 2 Carlton Street Footbridge was updated on January 26, 2021 to provide the following update: "In addition, the Carlton Street Footbridge Rehabilitation project was re-advertised by MassDOT Highway this fall. Five bids were received and the successful low bid of $3,955,053.50 was submitted by Aetna Bridge Company out of Rhode Island. MassDOT, the primary funding and contract administrative agent for the project, held a Pre-construction COnference on Friday, December 18, 2020. A proposed construction schedule and approach to dismantling and removing the existing footbridge is being developed by the Contractor, in close coordination with the MBTA, Boston Parks, Charter Contracting, and Brookline DPW. It is anticipated that the site preparation and mobilization, including tree removals, will commence in the winter 2021, with the project reaching substantial completion in spring 2022." Full Article
The Boston Eruv has been in discussions with the Town about the project since 2017 when it was first proposed. We met on-site with MassDOT, Brookline Town engineers, Aetna Bridge contractors, and the Brookline Tree Arborist on March 3, 2021 to review the impact that this project will have on the Eruv border. The tzurat ha-pesach at the south side of the footbridge has been in-place and relatively untouched since 1992.
We have agreements in-place with the contractors and the Town to handle maintaining our Eruv mechitza at this location both during the construction and the erection of the new footbridge.
---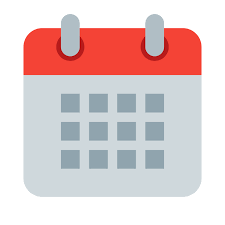 October, 2020 - MDR Construction Helps Us Out!
The MDR Construction team, working on part of the Gateway East project in Brookline Village, reached out to us about impending changes to our aerial attachments as old light fixtures are removed and new poles are installed. They offered to make the necessary changes for us at a very busy intersection (Brookline Ave and Washington St). We met on site and reviewed the requirements. We also loaned them a spool of our Eruv twine. Within two days, they had modifed the pole finials to accept the necessary Eruv hardware attachments and removed the old aerial spans and installed the new spans. They really came through for us! You can find out more about MDR at their website.
---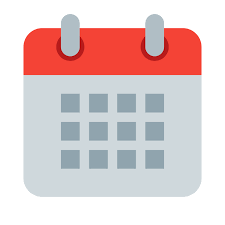 July, 2020 - Educational tour for high-schoolers
Rabbi Eliezer Bercuson, Judaic Studies teacher at Maimonides School, reached out to us about a field trip for a "Summer Halacha Program" the first topic of which is Eruv. We met with a group of middle and high-school students at a point in the Eruv where we could see a Tzuras HaPesach made of poles and twine. We then walked along the border where a chain link fence serves as the Mechitzah, then to a short Tzuras HaPesach bridging over a sidewalk, then to typical Lechi construction along a street. Finally, we looked at an installation where the lechi is a length of black electrical tape as our Town was not ready to allow us full-size plastic Lechi strips on expensive, decorative light poles.
The students and Rabbi Bercuson had several questions about design, maintenance, and support that we discussed. It was a great, field meeting.
---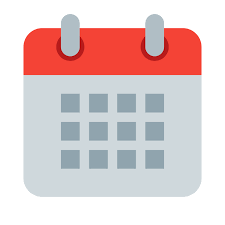 April, 2020 - Engineering planning update
A new walking/bike pathway is in the planning stages between Miner St and Overland St in the Fenway area. We met on site today to review the placement of our Tzuras HaPesach at the Miner St cross-over when the project goes into the construction stage.
---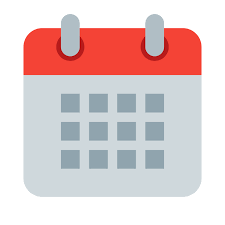 November 2019 - Portugal Eruv - 1st in 500 years
The Jerusalem Post reports that an Eruv has been constructed and put into service in the Portugese town of Belmonte. This is the first Eruv built in Portugal in over 500 years. See the Links page to retrieve the JPost article.
---
- More news...
---
Repairs: The Eruv is repaired by Dan Strom of Strom Electric.
Follow the link to reach a reliable, friendly, and competent electrician!
Tree Services: We have been fortunate to work with the good folks at BrightView Tree Care Services when a hard-to-reach twine crossing (usually with tree branches in the way) needs to be rebuilt. If you ever need tree care services, please consider reaching out to them at www.brightview.com.
Check Eruv Status history... Eruv News! Eruv Images!
---